With shorelines on both the Atlantic Ocean and Cape Cod Bay, Eastham is a key destination for travellers and has many vacation rentals available. Cape Cod has a few different personalities. Eastham is part of the Cape's rustic persona.
Pilgrims started settling in the area in 1644 and Eastham was incorporated in 1651. Here is the place named First Encounter Beach which is where the Mayflower voyagers first encountered American Indians.
Eastham is rife with natural beauty. In fact, over a third of its area is part of the Cape Cod National Seashore. The Cape Cod National Seashore was the first type of park of its kind in the US. It included residential and commercial segments within its boundaries. It was officially created in August 1961 when John F. Kennedy signed legislation establishing it as a national park.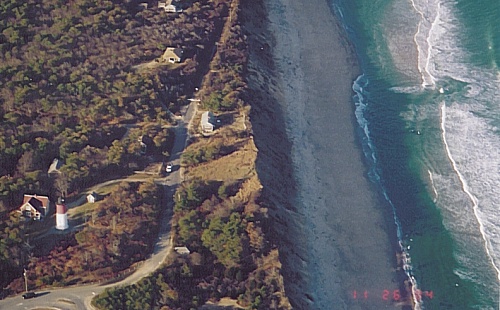 Nauset Light on the Atlantic Ocean
One of the main attractions is the Nauset Light which sits on a bluff with magnificent views and plenty of parking for visitors. The Nauset light has a long history. Orginally, there were three individuals lights that served coastline here. However, those were eventually replaced by the current tower that was originally one of two ligts in Chatham.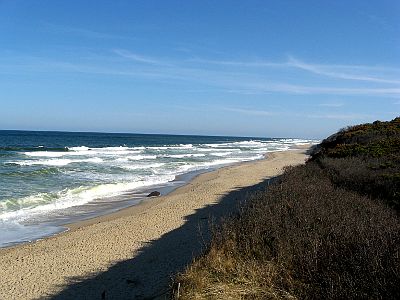 Eastham Has Beaches With Atlantic Ocean Exposure